SECTION 502: TOR AL-TABOUN TO KARAKA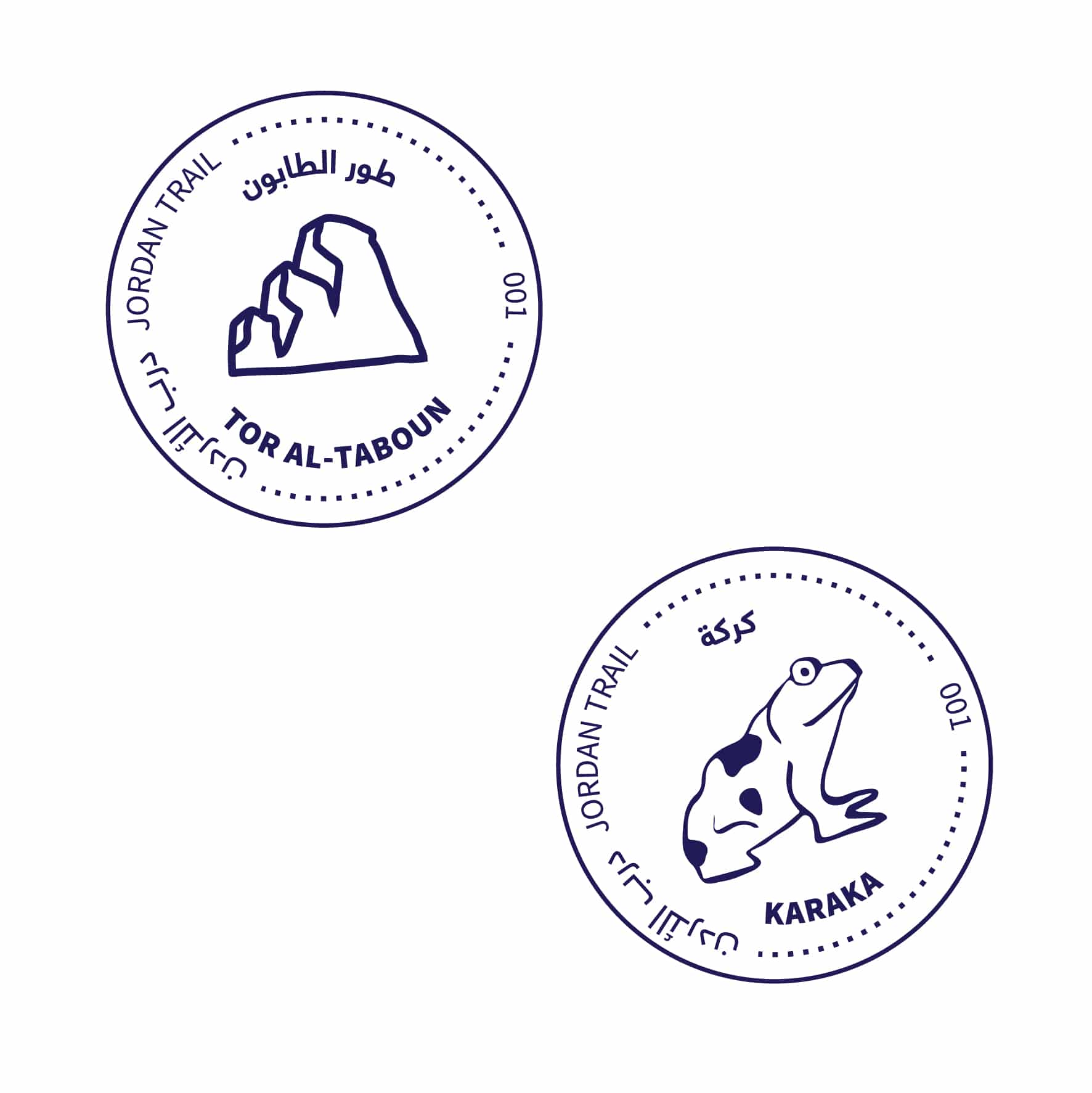 Tourism Police:
Hotline: 117777
What's App: +962 7 7099 1814
* When contacting Tourism Police for emergency identify that you are hiking the Jordan Trail, state your nationality, location and map name & number.
JTA office: +962 6 461 0999
(Working Hours: 9:00 a.m. to 5:00 p.m., Sunday- Thursday)
From the impressive cliffs of Tor Taboun, descend on a track, continue down, zig zagging into the depths of the canyon to reach a small stream, palms and gardens. Continue through the gardens following the track through the river to Burbeita Hot Springs. Fresh from the hot springs, you have a long but pleasant uphill walk to start the day, winding up over the shoulders of a broad ridge with great views both up and down the canyon (and a camp of Jahaleen Bedouin not far to the W). Just before cresting the ridge a track is met which heads S along the ridge. Small roads then continue S to Karaka.
Minibuses passing paved road near Karaka.
Many sections of this stage are accessible by vehicle.
LOCAL CONTACTS / ACCOMMODATIONS
Wild Camping, Majed Alodainat, +962 777547548
Tor Taboun
Wadi Hasa (Beautiful Wadi, possible to follow all the way to the Dead Sea).
Khirbet At-Tannur
Food:
The Burbeita area has minimarket, but open hours are not reliable.
Water:
Water from Wadi Hasa stream needs purification before drinking.
Burbeita or farms nearby
Qasrein spring
Farms in the Karaka area.
Tips:
This is a long day with a long climb out of Wadi Hasa; but once on the plateau, the hiking becomes easier. The climb is not very steep, just long.
The descent from Tur Taboun is mostly on easy 4×4 roads, a little rockier towards the bottom.
From the Karaka junction, you can catch a shared taxi to Ais to skip the road part.
For camping, better to camp either near Wadi Hasa / Burbeita, near the Qasrein spring, or perhaps near the first farm before the stage ends in more built up areas.
Bathrooms can be found at Burbeita hot springs.
Safety Info:
Flash flood dangers – crossing wadi before Hasa and Wadi Hasa
Dehydration/heat exhaustion – Limited shade on route, especially for long climb out of Wadi Hasa.