ADOPTED BY : MR. MAHER QADOURA
SECTION 103: BEIT IDIS TO RASOUN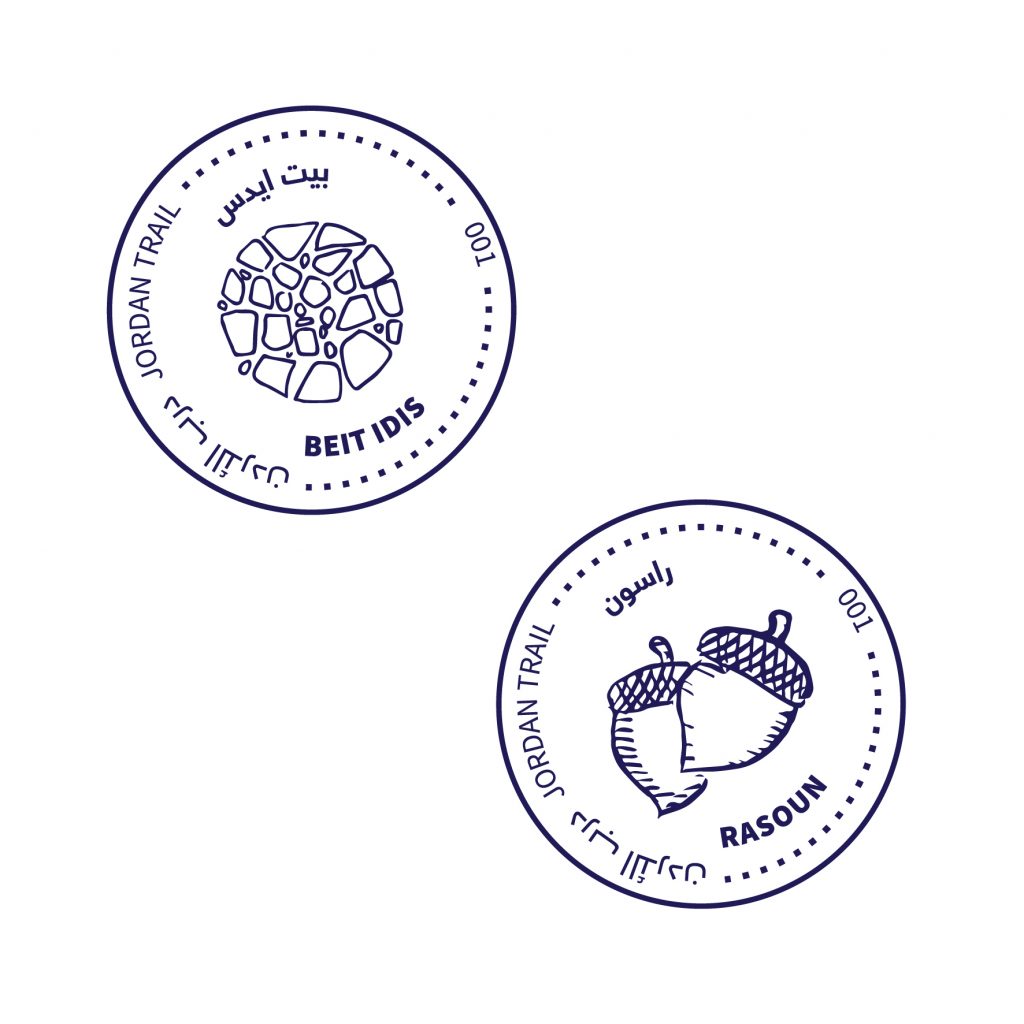 Tourism Police:
Hotline: 117777
What's App: +962 7 7099 1814
* When contacting Tourism Police for emergency identify that you are hiking the Jordan Trail, state your nationality, location and map name & number.
JTA:
Bashir +962 7 7844 2200
Small lanes lead N out of the village and across the upper reaches of Wadi Sir to a road rising up though wooded countryside before descending NE into the beautiful and thickly wooded Wadi Zubia. Dependent on the season there may be water in the stream. Follow the valley up until the trees thin out, revealing the cisterns and ruins of Roman Qabla up to the left. A lane then goes S up the hillside to where the main road is followed W before descending a wooded valley and hillside and crossing Wadi Orjan to reach Rasoun village and homestays.
Private vehicles between villages, "local community service providers" can arrange.
General public transit between villages: no set schedules, buses leave when full, many routes only have private cars *service available. From Baoun to Ajloun: 5-7JD, from Rasoun to Ajloun: 7-10JD
Wild camping: Good areas after Beit Idis, in Wadi Zubia, at Qabla, Tor al-Ahmar Cliffs
Home Stays

Adnan Megdadi (Beit Idis) – (0)77-668-9061
Mohammad Dweikat (Rasoun), (0)77-229-3291
Ehab Shawashreh (Rasoun), (0)77-705-7230
Um Ahmed Magdadi (Orjan) – (0)77-208-9782

Tourist Camping nearby (off route)
King's Royal Lodge and hunting area
Qabla ruins
Zubia forest, seasonal pools in Wadi Zubia
Tor al-Ahmad Cliffs
Dolmens
Ajloun Reserve
Al Ayoun Tourism
Rasoun
Food:
Shops in Beit Idis and Rasoun (mini-market across from municipality)
Fruit shops on the road after Qabla (seasonal).
Water:
Beit Idis
Ein Zubia (purify before drinking)
Rasoun village at end
Various houses near Qabla
Tips:
Enjoy the most forested day of the entire Jordan Trail, a welcome break in the shade from the hot Jordan Valley.
Paths follow mostly gentle grades, with a manageable distance.
Route is waymarked and used frequently.
Safety Info:
Loose footing – Present only for short sections.
Wise to avoid the King's Lodge area.
Adnan Megdadi (Beit Idis), 0776689061
Mohammad Dweekat (Rasoun), 077-229-3291
Ehab Shawashreh (Rasoun), 079-683-0414
Um Ahmed Magdadi (Orjan), 077-208-9782
Tamer Dweikat (Orjan), 079-079-7266